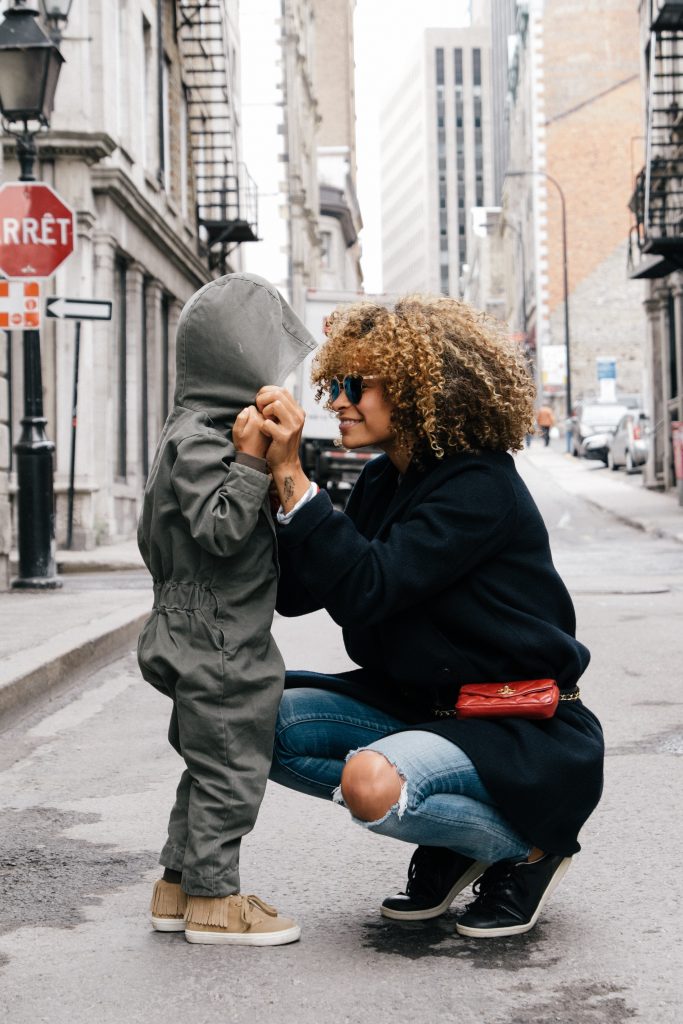 What does it mean to invest in the next generation? First of all, I believe it means to truly see them, hear them, and know them.
If you want to intentionally invest in the next generation, it will require you to take the time to get to know them. Once you know them, you can pour your love, wisdom, and knowledge in their lives.
So many people didn't grow up with Godly parents and they didn't receive teaching on right and wrong. Therefore, others had wonderful parents and grandparents that loved and provided for them, but they didn't teach them about life. They didn't learn how to grow mentally, emotionally, and spiritually… much less learn how to make good decisions or pursue their purpose in life.
However, not all children and young adults desire guidance or mentorship, but there are many who do and they are desperately seeking for someone to notice them.
It's easy to see the little superstars; the ones with great talent, gifts, and big personalities. However, we as adults are called to invest in these young leaders.
We are required to come on the side of them and help them fulfill their destiny. Help them to run, jump, and fly.
This can be accomplished by your:
Encouragement;
Prayers;
Time; and
Finances.
Unfortunately, there are many troubled children and young adults that are looked over, because of their attitude and failures. Even though they are highly gifted, their troubled past is driving them straight into a future of hopelessness and defeat. No one knows their story and the pain they are hiding.
The parents, youth pastors, teachers, coaches, and co-workers can't reach all of them, however, we as a people can choose to help one at a time. We can make a difference.
People are hurting.
People are broken.
People are bleeding right in front of our faces.
We must have eyes to see and ears to hear, because the silent cries are deafening in the spirit.
I pray you are encouraged to make a difference in someone's life today and every day going forward.
Choose to see people all around you.
Everyone is able to be kind.
Take the time to listen.
Love changes everything.
Help someone fulfill his or her dream.
True Story
When we met Ernest for the first time, he was ten years old and running in a local track meet. Johnny, my husband was recruiting for the summer track club, and we had just watched Ernest win all three races in his age division.
Ernest was the number one recruit that day, but more importantly, he had the biggest smile and heart we had ever seen.
Johnny introduced himself to Ernest and his mother, Tammy as he congratulated him on his big win. Then he asked if Ernest could run for the summer track club, and his mother agreed that he could. Then she explained that he lived with his grandmother, and she didn't drive or have the finances to cover the club fees and travel expenses.
It only took Johnny one moment to make a decision. He told her that if she would allow Ernest to run, that I would pick him up every day for practice. Therefore, we would cover all of the expenses for the club, and he could travel with our family.
We had no idea that our lives would be forever changed that day. One moment and one decision can change everything.
That was the beginning of our journey together…
Three years later, Ernest was in the spring of his eighth-grade year and his grandmother was diagnosed with cancer. She was a powerful woman who loved Jesus and wanted to make sure Ernest would be taken care of so she agreed for Ernest to move in with us… knowing that we would bring him to church and continue to train him to be a great athlete. Later that summer she passed away.
Several friends and family members questioned our decision since we were a white family and Ernest was a thirteen-year-old African American. But our decision was solid and love knows no boundaries. His pain was so great, and we were honored to be his family and love him through the grief.
Psalm 147:3 (AMP)
3 He heals the brokenhearted and binds up their wounds [healing their pain and comforting their sorrow].
His biological mother would never allow us to adopt him or even have legal guardianship, but that didn't change how much we loved him as our own.
At that time, our other two children were twelve and eighteen and they embraced him as their brother because family is family.
Ernest was an amazing young man, athlete, and he excelled in everything he did. He was full of passion, joy, and genuine kindness. He was hungry for love and family, and he was extremely appreciative of everything we were able to give him.
Following high school, Ernest earned a football scholarship at Texas Tech University and later finished his football career at McNeese State University. Everyone who knew Ernest loved him. We all invested in him, and he invested in us.
My heart was always to adopt Ernest but we wanted to honor his mother's request. Christmas 2017, my heart was full to overflowing when Ernest, now married, asked Johnny and I to adopt him at 26 years old. As he is preparing to have his own family, he and his wife wanted to honor both families with his legacy and change his name to Ernest Celestie-Giordano.
The beauty of investing in someone else is that God blesses you with more than you could have ever given to another.
Now, I have other people investing in my own dream, and my children's dreams to help us fulfill our purpose in the kingdom.
Never stop investing in the next generation.
Keep making a difference.
Love changes everything.
Jeremiah 29:11 The Message (MSG)
11 I'll show up and take care of you as I promised and bring you back home. I know what I'm doing. I have it all planned out—plans to take care of you, not abandon you, plans to give you the future you hope for.

Love and prayers,
Julie G
Julie Giordano