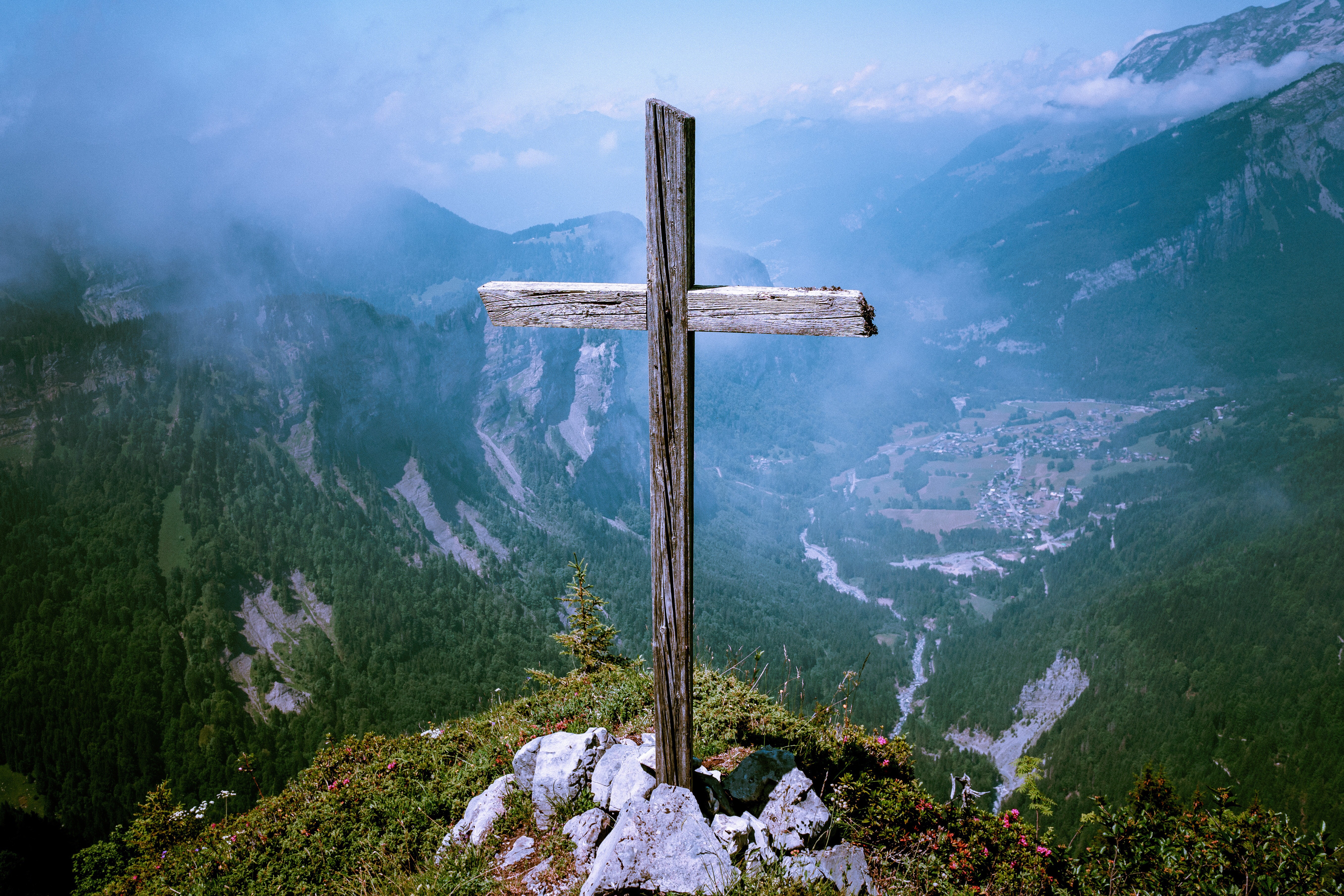 I want to share with you a revelatory word that came from a deep place in prayer that will transform your perception about the cross.
It's so hard for us to truly wrap our minds around the sacrificial love of Jesus Christ, and perceive what really happened on the cross at Calvary.
Let me take you on a journey and describe how this revelation unfolded…
I don't know about you, but I love to schedule a day or several days to just soak in God's presence. There's nothing like 'no agenda' and being with the Lord.
My soul and spirit crave for those long hours of uninterrupted time because it is refreshing, healing, and revelatory.
Well, I've been running and busy in my new season like everyone else, but I could feel the Lord calling me into His presence to dwell. On purpose, I carved out one Saturday to be in my pajamas all day – from morning to night – as I planned to saturate myself in worship, in prayer, and in the Word of God.
These moments are necessary and life-changing.
I started out in the kitchen at the dining room table with my cup of coffee, journal, Bible, and laptop, but throughout the day…
I moved to the couch and grabbed a blanket;
Moved to the swing on the back porch;
Moved to the oversized chair and ottoman; and
Later moved to the bedroom with my books and Bibles spread across the bed and end table.
These days are truly the best!
So this is where it began:
I was reading in Matthew 8:16-17 about healing. A reference was used in Isaiah 53:4, so I turned to Isaiah 53 and began to read and study this profound and commonly used scripture.
Isaiah 53:4-5 (NKJV)
Surely He has borne our griefs
And carried our sorrows;
Yet we esteemed Him stricken,
Smitten by God, and afflicted.
But He was wounded for our transgressions,
He was bruised for our iniquities;
The chastisement for our peace was upon Him,
And by His stripes we are healed.
Then, I looked at another translation…
Isaiah 53:4-5 (NIV)
Surely he took up our pain
and bore our suffering,
yet we considered him punished by God,
stricken by him, and afflicted.
But he was pierced for our transgressions,
he was crushed for our iniquities;
the punishment that brought us peace was on him,
and by his wounds we are healed.
All of sudden…
I was intrigued by the words transgressions and iniquities. When I read these words before, I  just contributed them to sin. But there had to be more to it for the Prophet Isaiah to use these words together in the same paragraph.
So, I began to research and study these three words – sin, transgression, and iniquity.
SIN
Sin is used 786 x in the New Testament
Means to miss the mark
Against God or man (Ex 10:16)
Failing to do something you know is right  (James 4:17)
Sin is the general term for anything 'that falls short of the glory of God' (Rom 3:23)
TRANSGRESSION
Refers to presumptuous sin
To transgress is to choose to intentionally disobey
Transgression is willful trespassing
INIQUITY
Is more deeply rooted
Iniquity refers to a premeditated choice
To commit iniquity is to continue without repentance
4 main points on iniquity:
God forgives iniquity, as He does any type of sin when we repent (Jer 33:8).
However, iniquity left unchecked leads to a state of willful sin with no fear of God.
The build-up of unrepented sin is sometimes pictured as a 'cup of iniquity' being filled to the brim (Rev 17:4).
Continued iniquity leads to unnatural affections, which leads to a reprobate mind (Rom 1:28-32).
– – – – – – – – – – – – – – – – – – – – –
Then I began to look up the definitions for some of the main words in the scripture, and it really began to come alive.
Scripture with the word + definitions…
Surely He has borne our griefs sicknesses and carried our sorrows pains;
Yet we esteemed reckoned him stricken,
Smitten struck down by God and afflicted.
But He was wounded pierced through for our
Transgressions our choice to intentionally disobey,
He was bruised crushed for our
Iniquities our premeditated choice to sin without repentance.
The chastisement severe punishment for our peace was upon him.
And by His stripes blows that cut in we are healed.
– – – – – – – – – – – – – – – – – – – – – –
Now brace yourself for this revelation when you read the…
Scripture with definitions only + personal declarations
Surely Jesus Christ has borne my sicknesses and carried my pains;
Yet I reckoned him stricken,
Struck down by God and afflicted.
But He was pierced through for every time I intentionally disobeyed.
He was crushed for every premeditated time I chose to sin without repentance.
The severe punishment he endured for my peace – was upon him.
And by His blows that cut in – I am healed.
Have you ever read this scripture in Isaiah this way?
What a profound truth about the LOVE of Jesus Christ and His ultimate sacrifice for our…
Sin,
Transgression,
Iniquity,
Sickness,
Pain,
Grief, and
Peace.
What really happened on the cross?
I saw myself in every word and felt it deep within my soul. How could I ever think that Jesus doesn't understand my pain – my brokenness – or my struggle?
The severe punishment he endured for my peace – was upon Him. There's no amount of money that can purchase my peace or your peace outside of Jesus… because He paid the highest price.
His blood and resurrected life was more than enough to break every stronghold of sin, sickness, fear, insecurity, depression, and doubt. When Jesus died on the cross and awakened to life after 3 days in the grave – everything changed for me and you.
No weapon formed against you shall prosper because Jesus paid for your peace and freedom – freedom in your mind, body, and spirit.
If you are seeking peace – know that Jesus has granted you access to walk in a life of peace. I encourage you to abide in Him, and He will abide in you.
Don't surrender to the lies of the enemy and allow him to handcuff you to the spirit of fear. Jesus endured severe punishment, beyond comprehension for your peace. And by His blows that cut in… you are healed.
May the vision of Isaiah 53:4-5 forever be burned deep within your soul.
Love and Prayers,
Julie G
Julie Giordano